A rendering of the proposed 125-unit apartment project in Des Moines. Rendering by IHB Architects
125-Unit Apartment Project Planned Near Des Moines Rail Station
A joint-venture group is planning a mixed-use apartment project with 125 market-rate apartments in Des Moines near the future Kent-Des Moines station that's part of the Sound Transit Link light rail extension from Angle Lake to Federal Way targeted for service in 2024.
Redmond-based GIS Development Corp. and New Core Development this month submitted a land-use approval application to the City of Des Moines for the apartment project located between Interstate 5 and Pacific Highway South/State Route 509, just north of State Route 516/Kent-Des Moines Road.
The project site faces 30th Avenue South, which parallels Pacific Highway. The project team has asked the City for a reduction in the number of parking stalls required for the site because of its proximity and walkability to the light rail station and bus service, according to Eugene Gershman, CEO at GIS Development. Pending final City approval, he said in an interview that he hopes the project can break ground late spring or early summer 2023, with project completion by 2025.
"We're pleased to collaborate with the City of Des Moines on bringing much-needed market-rate housing to this dynamic, fast-growing community," Gershman said in a news release. "We anticipate delivering this perfectly located building in just a couple of years, which we believe is ideal timing given growing local demand for these types of apartments."
IHB Architects of Kent is designing the project, which will include a number of one- and two-bedroom units to meet demand for larger space.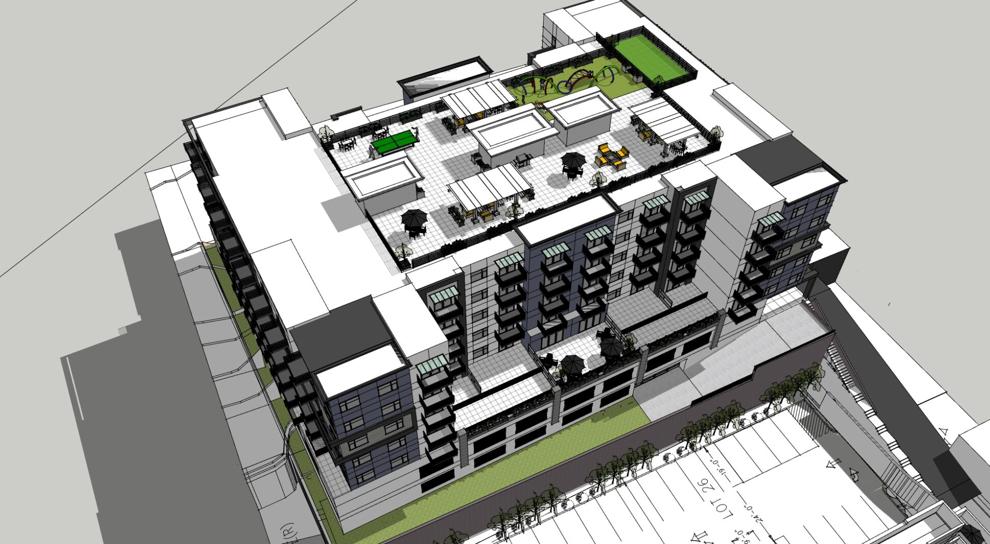 The project's estimated cost was not disclosed.
GIS, which also will serve as general contractor on the project, and IHB recently partnered on Madison Plaza, a 157-unit mixed-use apartment building in Kent due for completion later this year, the release said.
"This project is a rare opportunity to develop market-rate apartments in a community offering a central location, robust retail corridor, and multimodal transit network," Dan Jenkins, principal at New Core Development, said in the release. "Our partnership with GIS and IHB represents the first of hopefully many mixed-use developments in Des Moines in the future."
Jenkins and longtime New Core investment partner and commercial real estate broker Dan Stutz have developed several Seattle-area projects over the past 20-plus years, including Kirkland Center Pointe, the Elysian Brewing Co. expansion in the Georgetown neighborhood, and Lake Union Landing, a project near downtown Seattle featuring 18 residential units and on-site community amenities, the release said.
The proposed Des Moines project will be six stories, with one below-grade parking level for residents and guests; a ground-floor residential lobby and community lounge area; and a commercial fitness center for residents and potential members that is "both a building amenity and a commercial space," Gershman said, noting the fitness facility could be managed by a third party or the developers.
Various rooftop amenities, including an outdoor barbecue and resident gathering area, also are planned.